10am – we unpack our goods.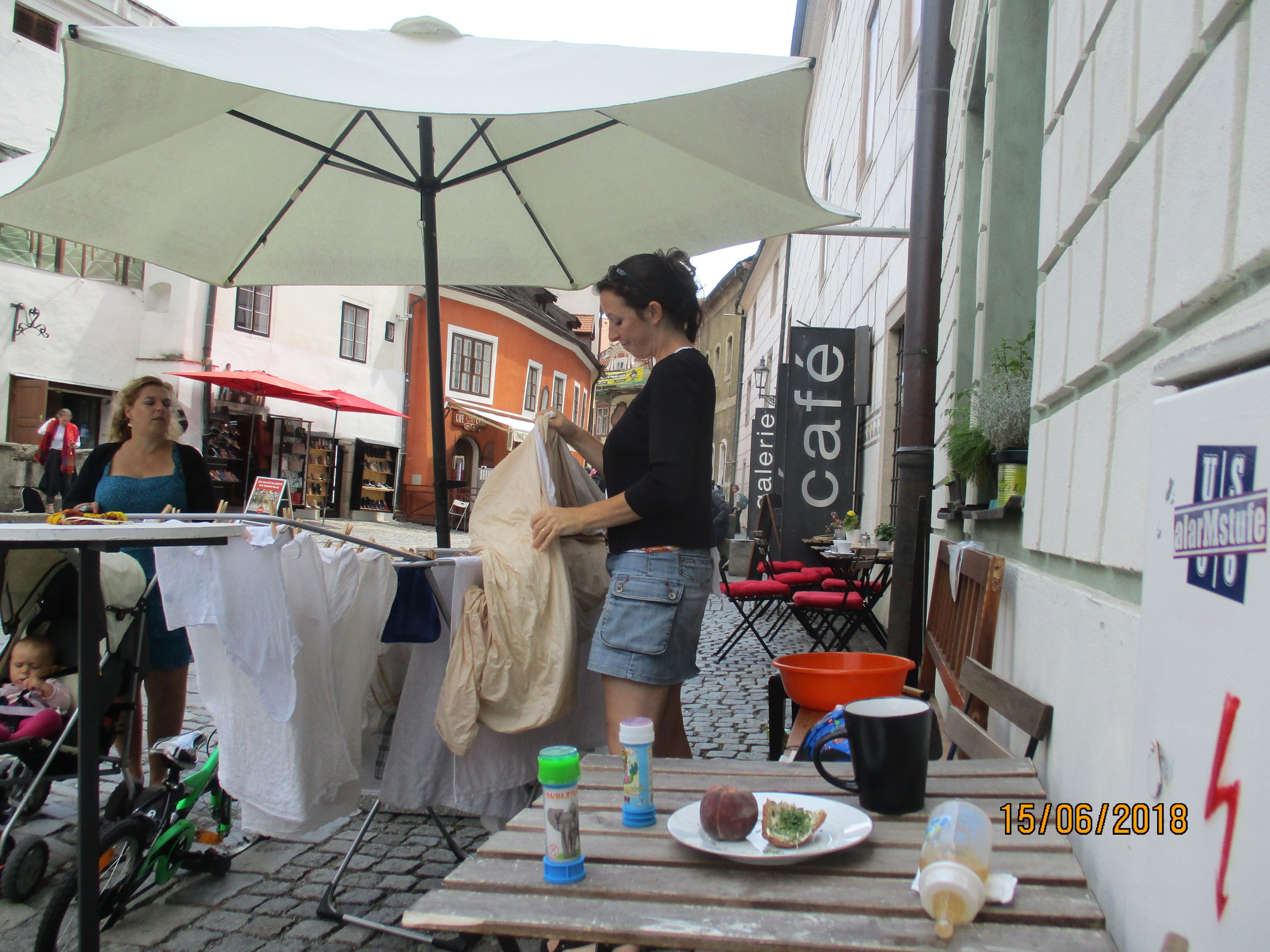 There are still good people. They have brought us a parasol and bread. Thank you.
The directors have assigned a camera to us to shoot us from up close, so visitors aren't throwing themselves at us. At the most, they lend us their kids.
All I have to do is go to the information center for a magazine, and next thing I know I have another little rugrat and little Josef has a gang to play with.
The entertainment is taken care of.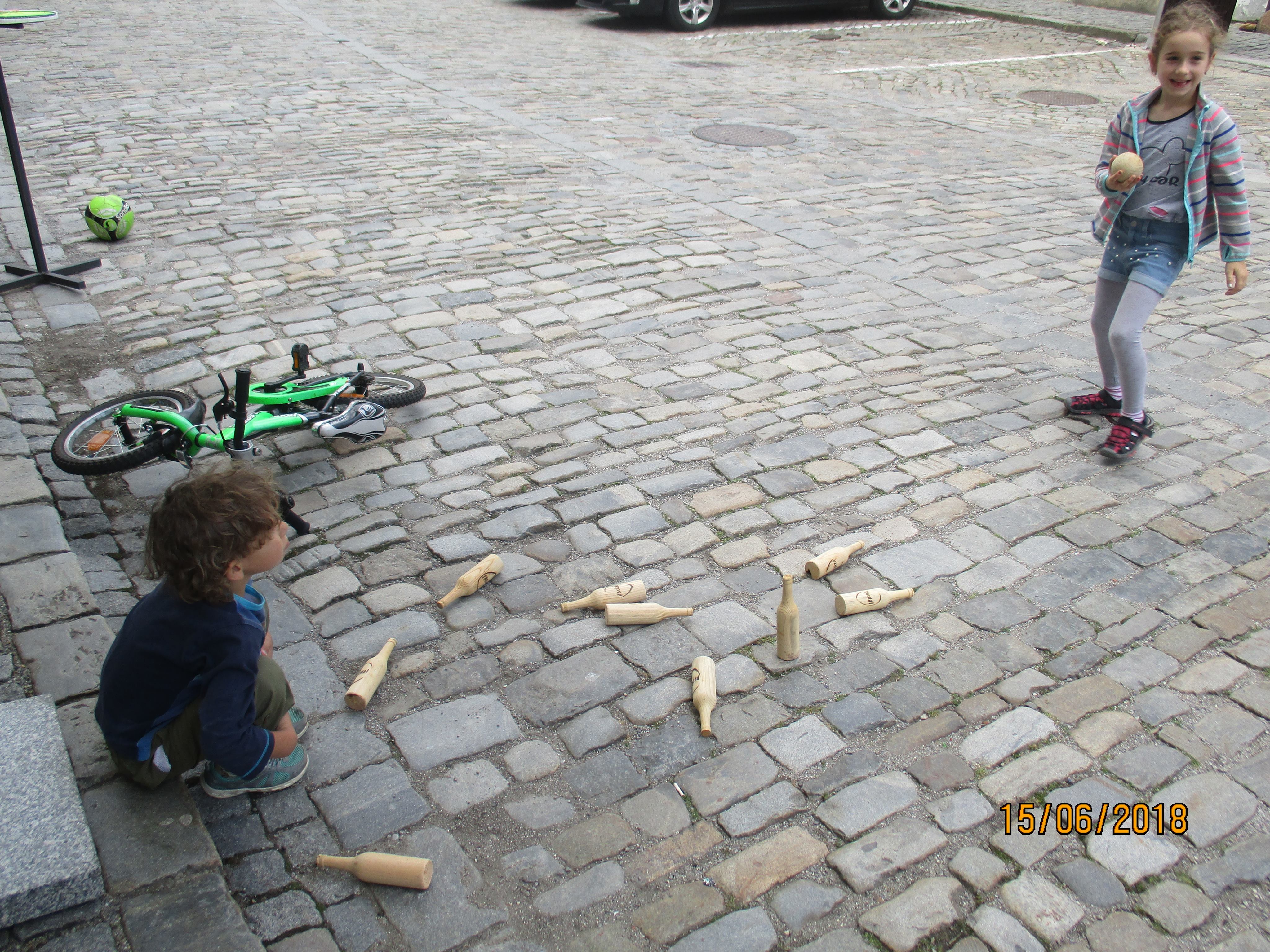 And in the end one more story. Two ladies confused a classmate's family with UNES-CO workers. They were playing in front of a café like they've done many times before. While in the store, they loudly commented on the project and on the family on Široká Street, that they are showing off and are being ridiculed by everyone who lives downtown. And all while they were talking so loudly, they were looking at my classmate.
6pm – we pack up our things.