Zuzana is celebrating her 9th birthday today. She's been looking forward to it (the presents, mostly) since morning. A little after 7, we take the bus to Větřní. She goes to school and I make a cake for the afternoon. Armed with all the party supplies, we get in the car and almost leave without the cake. Everything else has been purchased already.
We borrow a CD from the library and the relocate to Latrán. When we are all ready to go outside, we wish Zuzana a happy birthday. My boyfriend does it earlier in order not to be on camera.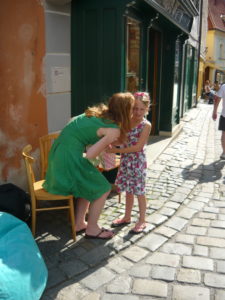 Then we put the candles on the cake, but even though it's warm out, the candles just don't want to light. In the end, a neighbor helps us. When Zuzana blows out her candles, an Asian woman wishes her a happy birthday.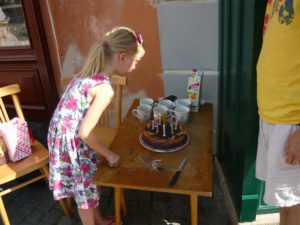 How many people are lucky enough to have an Asian with them a happy birthday? That definitely won't happen in a housing estate.
Then the neighbor helps us light the sparkling candle.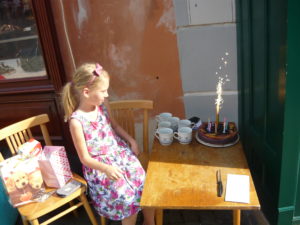 When a friend is taking a group photo, the Asians walk about him and apologize. It occurs to me that this is the first time that they have moved out of the way.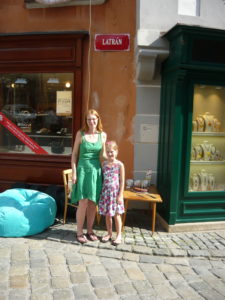 Then Zuzana opens her presents. Petra and Evan have come, too, with their dogs.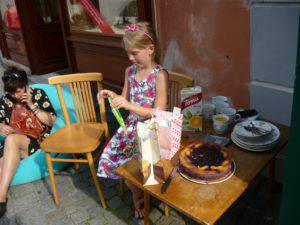 The neighbor kids have joined the party. The like the inflatable sofa most of all because they can jump around on it.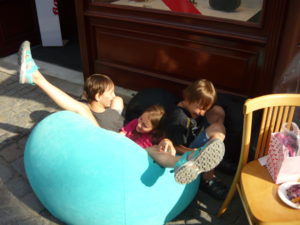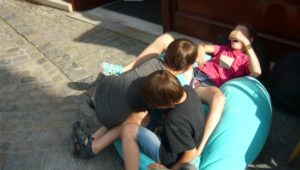 Julie gives Zuzana a ladybug chocolate from the store next door.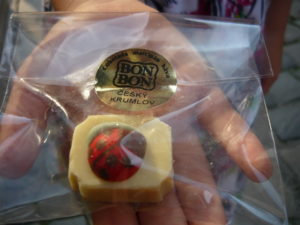 Grandma originally didn't want to come because of the cameras, but in the end she came to wish Zuzana a happy birthday and to have some cake with us.
My friend from Šatlavská Street also promised to come, but then I heard that she didn't want to be on camera. Instead she watched us online. She was also preparing a refreshment stand for the Festivities.
When we were done, we all went to have a look at the surprise waiting for Zuzana at the snack stand by the river. The owner had decorated the parasols with balloons.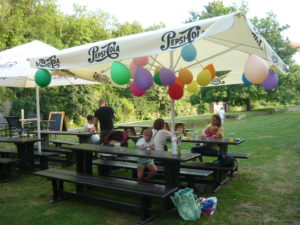 When we headed home at 8:30, the first stands were already being set up for tomorrow's Festivities.